Jonce Marshall Palmer
they/them pronouns

Jonce is a student at Florida State University studying Spanish and Russian. They hope to use their degree to write, publish, and translate poetry. Jonce is the author of the chapbook Searching For Smoke Rings out on marlskarx. Their poems can be found in UNDERGROUND, ANGLES, Cleaning up Glitter, Cathexis Northwest Press, Heirlock Magazine, Paintbucket, Kanstellation & of course marlskarx, forthcoming from, Sporazine & Sweet Fist. An extensive amount of album reviews, music news, and more can be found at Everything Is Noise.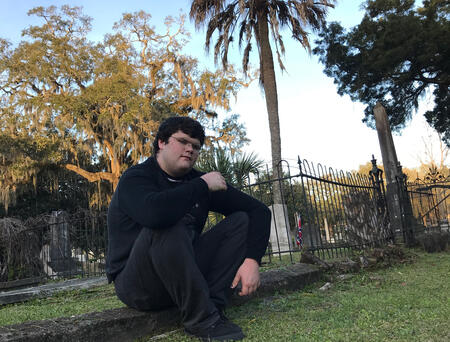 OUT NOW ON MARLSKARX!
AVAILABLE IN PRINT & PDF!
IF YOU CAN'T AFFORD IT, THAT'S OKAY! WE WILL GET IT TO YOU!
A few of us are trying to get an anthology together and sell it to raise money for people out of work due to the COVID-19 oubreak. We're very excited to be working with Shade Literary Arts and their fund for BIPOC Writers, and we hope to work with more groups soon! Click the link above or send me an email below if you'd like to get involved!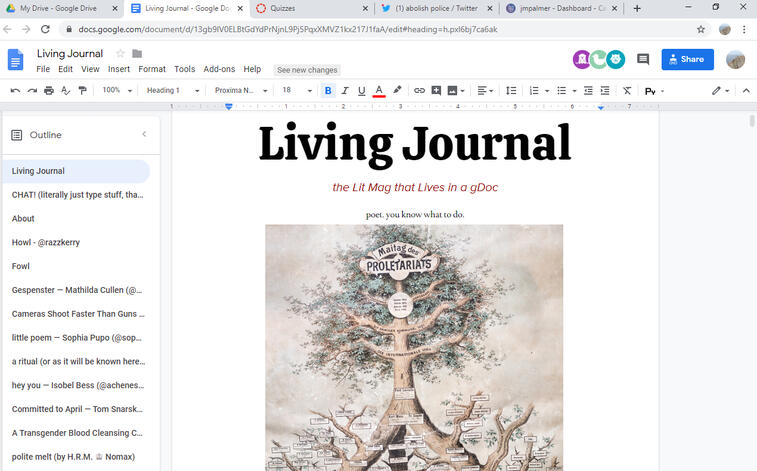 One night I posted the link to a Google Doc on Twitter. It became Living Journal, which is exactly what it looks like: a Google Doc that I slapped a title on at almost 4 am and promptly posted to Twitter, replying to @BigProsody (who runs Paint Bucket) daring my fellow poets to collaborate on a journal that will forever remain in flux. The offer still stands, poet. You know what to do.
Poems & other Writings:
---